Ace Angler Fishing Spirits NSW MULTi2-iND
07.11.2022 6.300 MB
Simulation, Switch
Shake and spin the Joy-Con™, and feel like you're out on the ocean waves! The latest Ace Angler title is set in an aquarium-themed amusement park! Play the park's various attractions by yourself or with friends to collect Medals, which you can then use to upgrade your aquarium!
As well as the core fishing game Ace Angler, the title has many more features, including online competitions and a story mode in which the seas of the world must be rescued from toxic pollution. With a fun party mode featuring a range of aquatic animals and a medal pusher game to scoop huge riches, there is more to enjoy than ever before.
Learn fascinating facts about marine life in the aquarium, housing over 250 species!
Fish, play, and compete for glory in the ultimate Ace Angler title.
··Downloadlinks··
Special Notes
Update v1.1.2 is included
Screenshots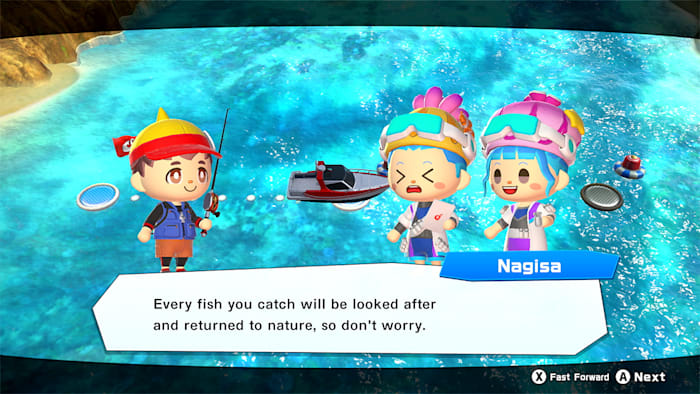 Updates | DLC
Base(Dumped)=13.0.0 / UPD=15.0.0