7 Days of Rose NSW-iND
13.11.2022 430 MB
Adventure, Switch
Michael considers himself to be a boring, average 17-year old.
While most of his classmates have discovered their passions and talents, nothing seems to draw his interest.
It's finally summer and he's trying to decide what to do with his life after school, when his parents announce a special family trip; One week on a tropical island!
An exotic place where nobody knows him... Perhaps this is a chance for him to become someone else; someone interesting! This genius plan is tested when he meets Rose, an intriguing, quirky girl. Entranced by her, Michael spends seven days in her life...
But not everything is what it seems.
What does she hide behind that beautiful smile?
Features
* High Quality Artwork
* Soundtrack Full Of Exotic Tunes
* 3 Endings
* CG Gallery
* Music Gallery
* OpenDyslexic Font Option
··Downloadlinks··
Special Notes
Nothing Here
Screenshots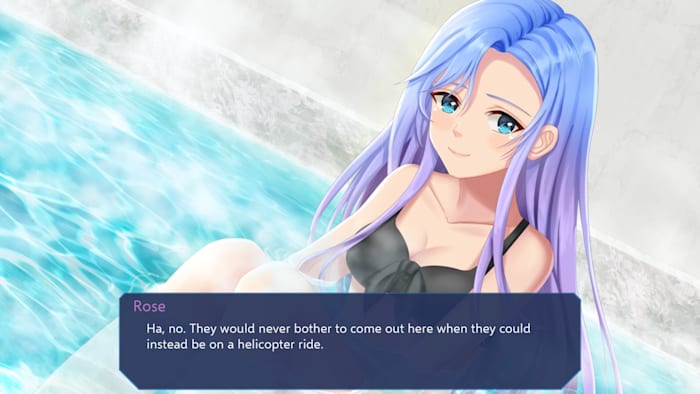 Updates | DLC
Nothing Here
nfo
Required firmware: Base=14.1.2