DOOM Eternal Deluxe Edition MULTi13-ElAmigos
06.03.2023 64.200 MB
Action, Shooter
Hell's armies have invaded Earth. Become the Slayer in an epic single-player campaign to conquer demons across dimensions and stop the final destruction of humanity.
The Only Thing they Fear... Is You.
Experience the ultimate combination of speed and power in DOOM Eternal - the next leap in push-forward, first-person combat.
Slayer Threat Level At Maximum
Armed with a shoulder-mounted flamethrower, retractable wrist-mounted blade, upgraded guns and mods, and abilities, you're faster, stronger, and more versatile than ever.
Unholy Trinity
Take what you need from your enemies: Glory kill for extra health, incinerate for armor, and chainsaw demons to stock up on ammo to become the ultimate demon-slayer.
The DOOM Eternal Deluxe Edition includes:
The Year One Pass
Get access to two campaign expansions for the critically-acclaimed DOOM Eternal. Your victory over Hell's armies pulled humanity back from the edge of extinction, but it came at a cost. An imbalance of power in the heavens requires the true ruler of this universe to rise and set things right. Wage war across never-before-seen realms of the DOOM Universe, fight against new demons, and wield new abilities in your never-ending battle against the forces of evil.


Demonic Slayer Skin


Classic Weapon Sound Pack
Throwback sound effects for all your DOOM Eternal guns
··Downloadlinks··
Special Notes
DLC: The Ancient Gods Part One Cosmic, The Ancient Gods Part Two, Pre Order Bonuses, Deluxe Edition Content, Series One Cosmetic Pack, Micorn Master Collection Cosmetic Pack, Series Two Cosmetic Pack, Series Three Cosmetic Pack, Mullet Slayer Master Collection Cosmetic Pack, Cosplay Slayer Master Collection Cosmetic Pack, Series Four Cosmetic Pack, Year One Pass.
Screenshots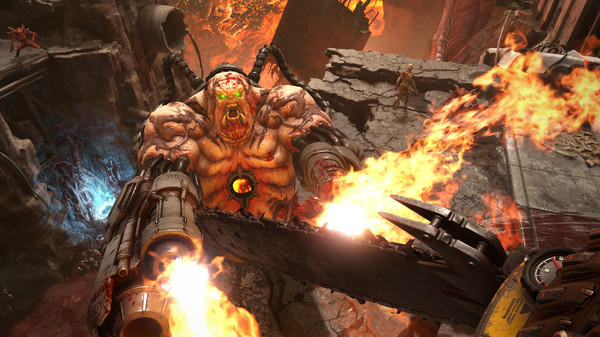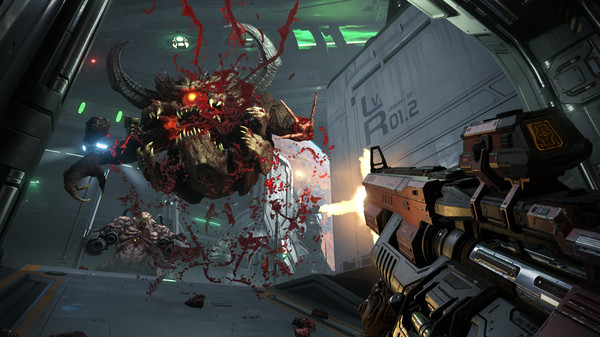 Updates | DLC
Nothing Here
nfo
ElAmigos release, game is already cracked after installation (crack by Empress). Updated till 14.09.2021.