Osiris New Dawn-TENOKE
21.01.2023 3.000 MB
Adventure, Action, RPG
Inspired by the edgier side of sci fi, Osiris: New Dawn is lovingly hand-crafted by a small team of veteran AAA developers, now in its final stages of Early Access.

Included now are all our large updates and expansions: Dawn of Aziel, Proteus 2 Unearthed, Architect Update, Into the Fray, Rise of Zer, Explorer, Survival, Frozen Worlds, Rise of the Machines, Discovery, Fires of Industry, Dark Horizons, User Interface Update, and Voyager, along with hundreds of smaller updates - all driven by your feedback.

Also includes our Experimental Build, which we use for public testing and feedback on the latest and greatest. Hot off the presses - from our hands to yours.
Your Mission For Mankind
You are on a resupply mission in the far reaches of space in hopes of finding and colonizing habitable planets to replace our dying Earth. Space is dangerous. Anything can, and likely will, go wrong. All of mankind is counting on your success.
Strategize Your Survival
Explore and build by day and brace yourself for the night. Bunker down or stage weaponized attacks. Survival is not guaranteed, and you will be tested to your limits.
Explore, Build, Research
Gather resources and materials to survive, build modular structures to grow food and create manufacturing bays, research new technologies to upgrade gear and build new vehicles, and explore new worlds to discover the unknown in this harsh alien solar system.
··Downloadlinks··
Special Notes
Nothing Here
Screenshots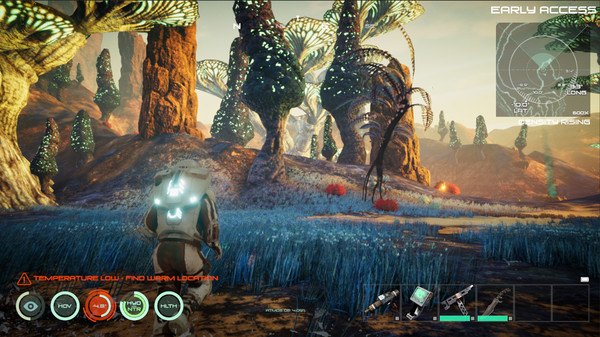 Updates | DLC
Nothing Here
nfo
1. Extract and burn or mount the .iso
2. Run SETUP.exe and install the game
3. Copy crack to install dir
4. Play