Highrise.City-TENOKE
07.09.2023 9.200 MB
Strategy, Simulation
Obviously, you as a player will compare Highrise City with other games. If you do, keep in mind that the focus of Highrise City is the production chains . Managing these well is a key factor for establishing an ever growing city. The game is more than a traditional city builder and is strongly influenced by economy simulations. It was developed by a small team as a passion project during the last 9 years, while for 7 years the game was developed as a one-man project.
Let's Grow A City!
Highrise City offers a new spin on City Simulations & Tycoon games by expanding on the aspects of economy and resource management. Experience a modern take on the genre - enriched with a complex resource-based economy system. Highrise City combines two genres in new and interesting ways: City Builders and traditional Economy & Resource Management Simulations. Highrise City offers you challenging gameplay and gives you all the possibilities and tools you need to create a living, breathing city. Take care of your city and make it grow and flourish into a giant Metropolis!



Plan Your Megacity
In Highrise City you do not only build a city, you also actively manage it by handling its' economical supplies. Organize and build supply chains efficiently and make sure your economy is well-balanced to guarantee a steady growth. By doing so you will be able to create true megacities with tens of millions of citizens!



Features
Up to 40 Million inhabitants per city
More than 310 base buildings
More than 60 different resources
More than 30,000 buildings per city
More than 15,000 cars and vehicles per scene (and more than 20,000 per city simulated)
More than 20,000 citizens per scene (and more than 5 million per city simulated)
196 km² of possible playground on each map
5 different population levels
Maps based on real geographic regions, such as New York, Vancouver and Rio
Adjustable difficulty levels for beginners and advanced players
Improve the city with laws and technology research
Resource trading to balance your economy
New Game Plus with new challenges and a blueprint mode
A City Builder with an actual story and missions
Recycle trash for valuable resources
Building Editor
··Downloadlinks··
Special Notes
Nothing Here
Screenshots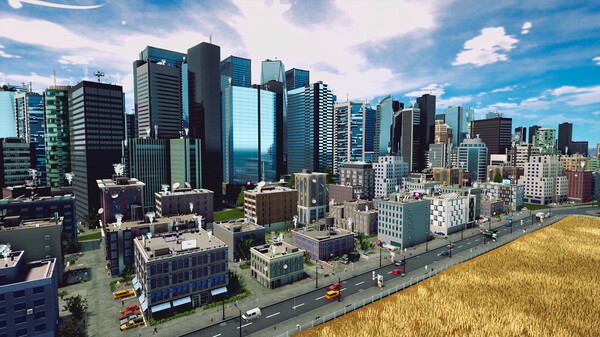 nfo
1. Extract and burn or mount the .iso
2. Run SETUP.exe and install the game
3. Copy crack to install dir
4. Play