Ghost Song-Razor1911
05.11.2022 1.300 MB
Action, RPG, Indy
On the desolate moon of Lorian, a long-dormant Deadsuit awakens from slumber—armed and combat-ready, memory clear of purpose. But something new is stirring…
Strike out beneath the surface in search of answers in Ghost Song, an atmospheric 2D adventure of self-discovery, ancient mysteries, and cosmic terror. Explore winding caverns lit only by bioluminescent flora, battle strange and powerful creatures, and acquire new abilities to help you unearth this alien world's long-buried secrets.
Descend deep into the darkness—only then will you learn (or is it remember?) the truth.
FEATURES
Discover what lies below
Explore the twisting alien tunnels and long-abandoned labs of an expansive, beautifully illustrated Metroidvania-inspired 2D world filled with secret chambers and a haunting history.
··Downloadlinks··
Special Notes
Nothing Here
Screenshots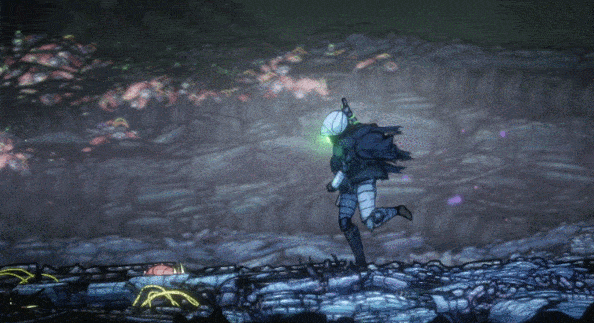 Updates | DLC
Nothing Here
nfo
Install Notes
1. Unpack
2. Mount or Burn iso
3. Install
4. Copy crack
5. Install Microsoft VCLibs and Gaming Services (support folder)
6. Block the game in your firewall.
7. Have fun!