Firmament-FLT
19.05.2023 11.900 MB
Adventure
Firmament is a new puzzle-adventure game by the legendary game studio behind the best-selling games Myst and Riven. Featuring deep storytelling and world-building, discover the story of this seemingly abandoned world as you explore and unlock the mysteries of 3 unique Realms… and beyond!
EXPLORE THE WORLD

Featuring a unique steampunk aesthetic, Firmament invites you to explore the legendary deep world-building Cyan Worlds is known for. Firmament is a fantastic visual feast, with thrilling new sights to see around every corner. At the same time, the world of Firmament feels completely plausible; as though it were constructed with a bigger purpose in mind… A purpose you will be compelled to discover as you play.
SOLVE THE PUZZLES

You carry with you a device called an "Adjunct" as you explore. This Adjunct is your interface as you interact with the various devices throughout the Realms of Firmament. Employing the Adjunct to solve the puzzles you encounter will bring you ever closer to unlocking the secrets this place holds.
··Downloadlinks··
Special Notes
This title runs in both standard and VR modes. It does not require a VR headset
Screenshots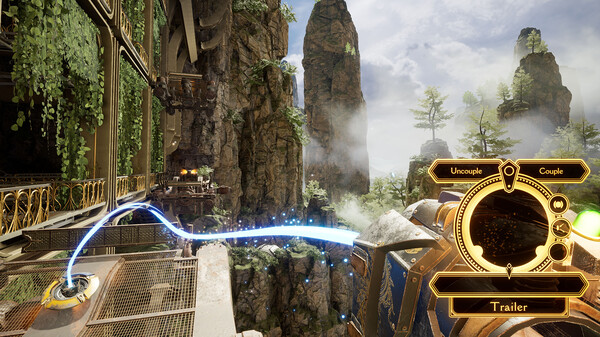 Updates | DLC
Nothing Here
nfo
Installation Information:
* Unrar and burn or mount the .iso
* Install by using our installer
* Play the game (Block the game in your firewall)