Drone Swarm-SKIDROW
05.03.2023 4.000 MB
Strategy, Indie
Drone Swarm is an entirely new and unique take on tactical games. Experience the novel way of controlling a huge swarm and the gameplay it allows!


Control 32,000 individually simulated drones.


Face three alien factions in quick, intense fights.


Protect your immovable mothership at all costs.


The swarm is your resource. Use it wisely to attack and defend at the same time.


Enemies have many different abilities: lasers, rockets, mines, fast moving, shields, drone disabling weapons, repair beams and many more.


Counter their tactics: every encounter has a unique combination of enemies and their abilities. Find out how they work to win!


Get upgrades to your swarm and mothership. Broaden your toolbox of defensive and offensive abilities.


Make it to the next system alive and find New Earth!
··Downloadlinks··
Special Notes
DENUVO protection was completely removed, game code restored.
Screenshots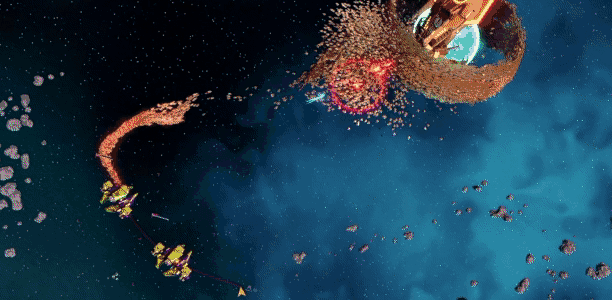 Updates | DLC
Nothing Here
nfo
INSTALL NOTES
1. Unpack the release
2. Mount or burn image
3. Install
4. Block the game in your firewall and mark our cracked content as
secure/trusted in your antivirus program
5. Play the game
6. Support the companies, which software you actually enjoy!