Crusader.Kings.III.Tours.and.Tournaments-RUNE
13.05.2023 4.800 MB
Strategy, Simulation, RPG
Life is a journey of chivalric adventure, so why don't you embrace yours, ruler? Create your very own epic story with the major expansion, Crusader Kings III: Tours & Tournaments. Be awed by the sights and events that await you, from bold, mock combat in the jousting area to adventuring perilous wilds with your royal entourage.

Let wanderlust overtake your ruler's desires during a monumental Tour, and seek out your subjects in a realm that can be both dangerous and richly entertaining. Prove yourself in one of the many forms of gallant Tournaments, either abroad or at home, or use the festivities to murder a quarrelsome rival. Be the host of new Grand Activities, be it grand weddings or stirring falconry hunts. But beware! Many celebrations are the perfect cover for the dastardly scheme against foes… or family.

Crusader Kings III: Tours & Tournaments presents a brave, new medieval world of trials and tribulations, deeds and adventure, and refreshing storytelling.

Get ready for adventure
Restless feet carry their master far and wide. Travel, and discover your realm in intimate detail with your own personalized epic Tour.


Handpick your Entourage and customize your Route carefully. The road ahead might be long, but is filled with colorful characters, exotic cultures, and life-changing events.
Pay your vassals a visit and interact with them closely. Inspect their holdings, and get to know how your subjects live their lives in the most distant corners of your realm.
Manifest your benevolence and bestow gifts and rewards. Or, bring a horde of tax collectors and finally get your due from those conveniently hard-to-reach vassals.
··Downloadlinks··
Special Notes
Nothing Here
Screenshots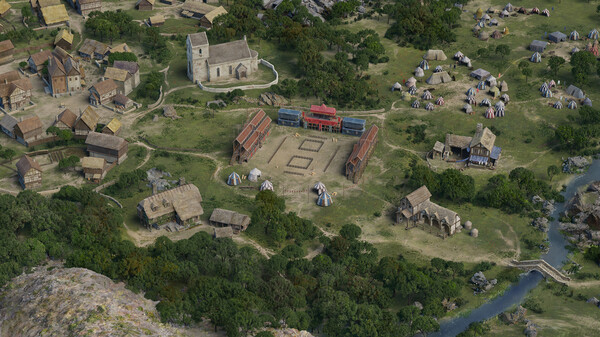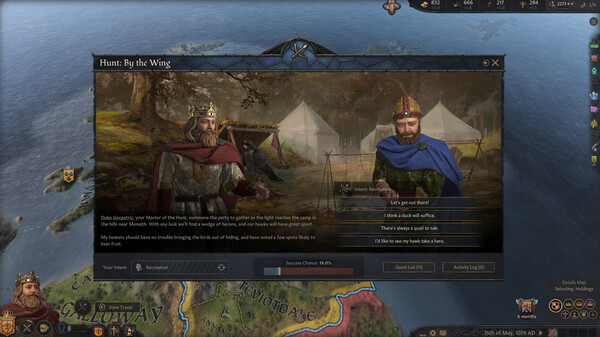 Updates | DLC
Nothing Here
nfo
- Extract
- Burn or mount the .iso
- Run setup.exe and install
- Copy crack from RUNE dir to installdir
- Play
NOTES: This release is standalone and includes the following DLC:
> Crusader Kings III: Garments of the Holy Roman Empire
> Crusader Kings III: Fashion of the Abbasid Court
> Crusader Kings III: Royal Court
> Crusader Kings III: Northern Lords
> Crusader Kings III: Fate of Iberia
> Crusader Kings III: Expansion Pass
> Crusader Kings III: Friends and Foes
> Crusader Kings III: Tours and Tournaments
> Crusader Kings III: Elegance of the Empire