Choo Choo Charles-Goldberg
10.12.2022 1.900 MB
Action, Adventure
Charles is a bloodthirsty train, and you need to destroy him.
These winding tracks are treacherous, so you'll need to plan each mission carefully. Be wary when traveling on foot, or switching the track's direction; Charles might be waiting for you.
Go looting or complete missions to find "Scraps", which can be used to turn your train into a death machine on wheels.
··Downloadlinks··
Special Notes
Nothing Here
Screenshots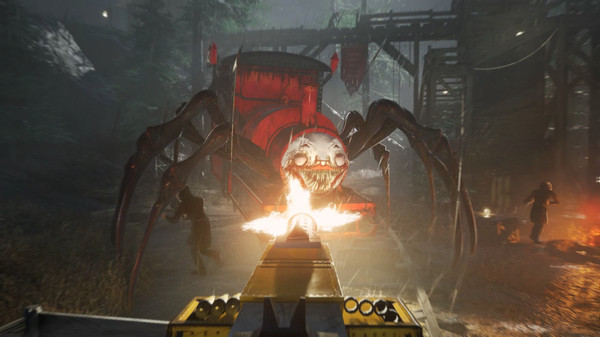 Updates | DLC
Nothing Here