Bloodhound-SKIDROW
20.07.2023 16.100 MB
Action, Shooter
WELCOME TO HELL
Dive into the depths of darkness in this heart-pounding, visceral experience designed for those who crave fast-paced and macabre gameplay. Drawing inspiration from the cult horror movies and chilling real-world locations, we meld gameplay mechanics from the genre's iconic titles of the 90s and 00s with our own twisted ideas, delivering a truly unique FPS experience. Brace yourself as you navigate through hellish realms, seamlessly transitioning between a distorted reality and an alternate infernal dimension with each harrowing act. Prepare to confront your deepest fears in this nightmarish odyssey.




DEADLY ENEMIES TO CRUSH
Prepare to wage a relentless battle against the forces of Hell as you confront an array of formidable adversaries in Bloodhound. Unleash your fury upon 16 distinctive enemies, each possessing their own twisted abilities and relentless determination to bring about chaos. From unholy abominations to diabolical cultists, every encounter will test your skill, reflexes, and strategic prowess. But that's not all – brace yourself for the ultimate challenges that await, as you come face-to-face with 5 devastating Hell bosses. These titans of torment will push you to the edge of your limits, demanding precise tactics and unwavering determination to overcome.



HELLISH ARSENAL IN YOUR HANDS
Unleash devastating firepower with an expansive arsenal at your disposal in Bloodhound. Arm yourself with a lethal assortment of weapons, each designed to deliver maximum carnage to your foes. From the swift and deadly machete to the bone-shattering shotgun and its formidable double-barreled counterpart, choose your weapon wisely to suit the situation at hand.
··Downloadlinks··
Special Notes
Nothing Here
Screenshots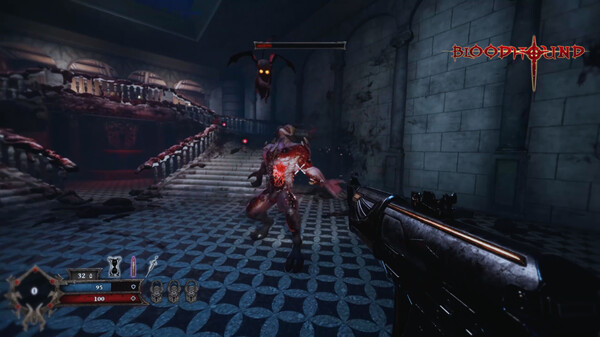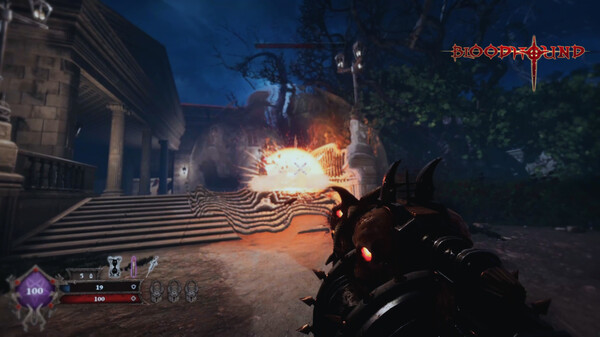 Updates | DLC
Nothing Here
nfo
INSTALL NOTES
1. Unpack the release
2. Mount or burn image
3. Install
4. Block the game in your firewall and mark our cracked content as
secure/trusted in your antivirus program
5. Play the game
6. Support the companies, which software you actually enjoy!