Warhammer 40000 Battlesector v1.02.42a MULTi9-GOG
04.01.2023 7.000 MB
Strategy
Warhammer 40,000: Battlesector is a fast-paced turn-based strategy game set in the grimdark universe of the 41st Millennium. Pick your force, develop your army, field mighty heroes and fight for victory using superior strategy, awesome abilities, and devastating weaponry.
Age of Crimson Dawn
Experience an epic twenty mission single-player campaign that explores the aftermath of the Devasta-tion of Baal. Help Sergeant Carleon and his allies purge the Tyranid infestation on Baal Secundus, and preserve the honour of the noble Blood Angels.
Skirmish Mode
Fight across the surface of Baal on maps of your choosing in the Skirmish mode. Pick the faction you'll lead as well as the one you'll face. Completely customize your army list by selecting your units, heroes and their loadouts. It is available with three different types of Objective: Exterminatus, Conqueror and Strategic Command.
Planetary Supremacy Mode
Planetary Supremacy is a conquest-style skirmish campaign, introduced in a free update as part of our ever expanding plan for Battlesector, in which you, the player, decide the outcome.

Take command of your favourite faction and conquer the planet in a series of procedurally generated skirmish battles. To achieve victory, capture more tiles, acquire strategic resources and expand your army. Then, bring destruction to your enemies in Skirmish battles.
··Downloadlinks··
Special Notes
Nothing Here
Screenshots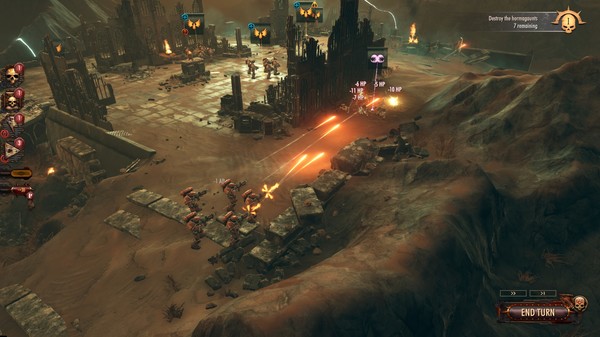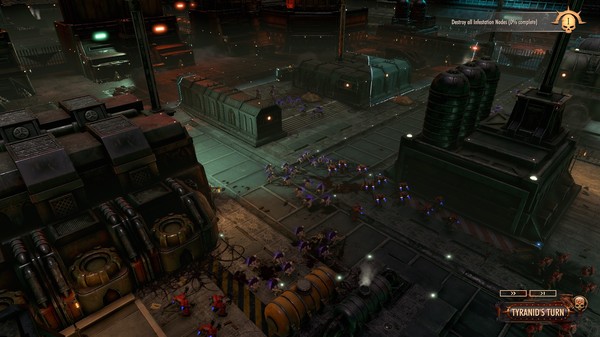 Updates | DLC
Nothing Here
nfo
Install & Play. GOG Version is DRM-Free